We'll Clean Your Gutters for Free!
Cleaning your roof is a great way to remove harmful buildup that can cause your roof to age prematurely. Hire us for this service and we'll clean your gutters for free!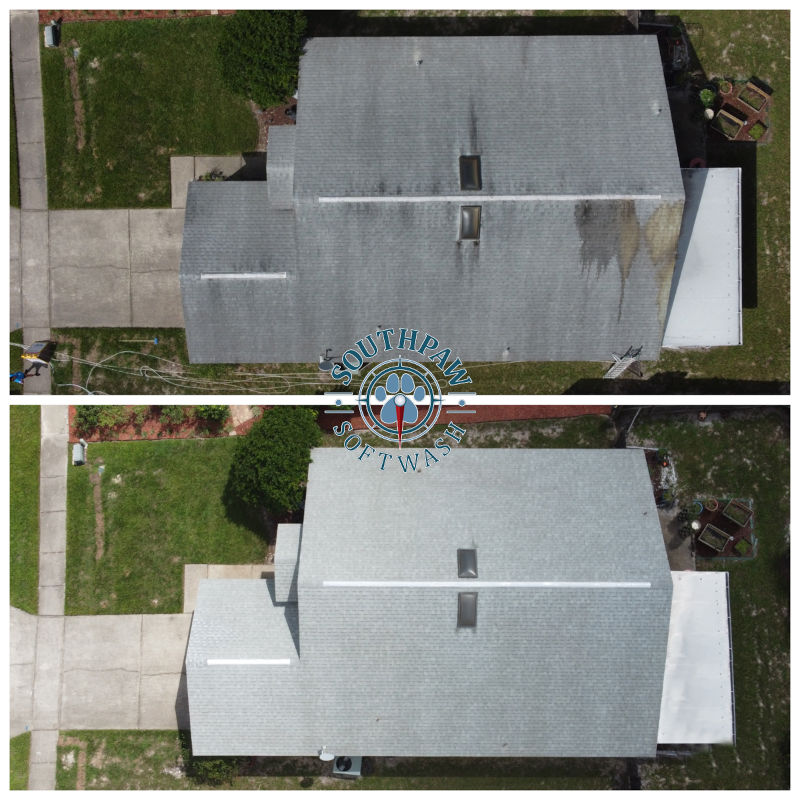 Contact Us Now!
Here's why you should hire us for roof cleaning:
We'll thoroughly eliminate buildup from your roof.
We'll use methods that won't damage your shingles.
We'll use techniques that keep your roof cleaner for longer.
Southpaw did a great job cleaning our home from the roof to the porches. They were on time, polite, thorough and fairly priced.
We're ready to improve your roof with our cleaning services. Contact us now to schedule roof cleaning and we'll clean your gutters for free!