Prevent premature roof replacement with asphalt shingle cleaning.
Did you know that 85% of asphalt shingle roofs are replaced prematurely? Most shingle roofs have worn out, but many are discolored and stained because of bacteria and algae buildup. Don't waste money replacing your home's roof if all it really needs is a thorough cleaning.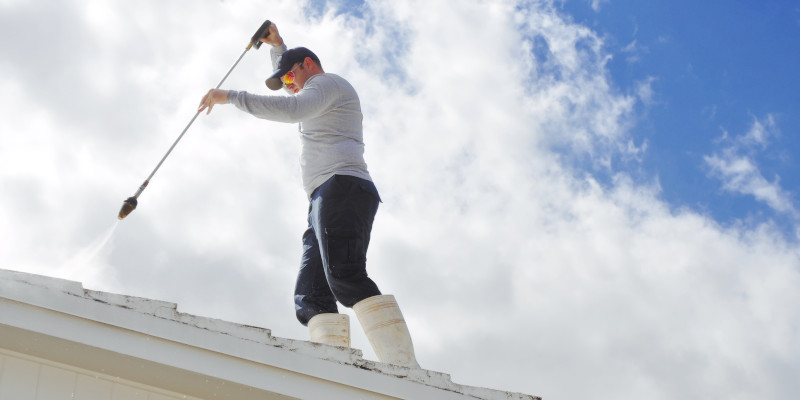 The Asphalt Roofing Manufacturers Association (ARMA) recommends our asphalt shingle cleaning methods and maintenance systems over all other methods of roof cleaning. They also highly recommend our method for educating homeowners on the destructive hazards associated with high pressure or power washing your roof.
If your shingles have started to curl or lift, they can be chemically treated and conditioned to become pliable and soft once more, causing the shingles to lie flat once again. We even offer a signature restore process that will protect your shingles, so ask us about this option when we come to your home for asphalt shingle cleaning.
At Southpaw Softwash, our goal is to help you restore your roof while improving its appearance with our asphalt shingle cleaning services. Our soft washing methods are gentle on surfaces while completely effective at eliminating dirt, grime, and buildup at the source.
We'd be happy to tell you more about our asphalt shingle cleaning process and what it involves. Get in touch with us today to learn more and to schedule your next appointment for asphalt shingle cleaning in the Charleston, South Carolina area.