Reclaim the beauty of your outdoor wooden features.
Whether it's your backyard fence, shed, or trellis, the exterior wood around your property tells a story. But when that wood is covered in layers of dirt, mold, or mildew, the narrative turns less enchanting. At Southpaw Softwash, we help you reclaim the beauty of your outdoor wooden features.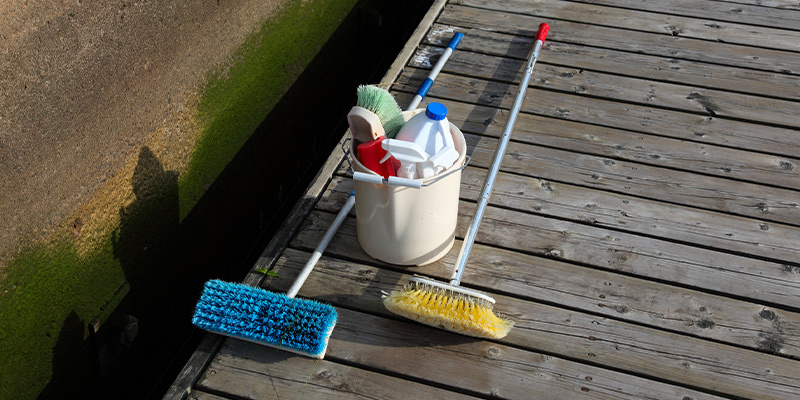 Soft washing is revolutionary in exterior wood cleaning because unlike traditional power washing, which can splinter or damage wood, soft washing treats wood with respect. Using low pressure, our soft wash method delicately removes grime, algae, and stains without compromising the wood's integrity. While rinsing off your deck or fence with a garden hose removes dirt on the surface, it lacks the deep cleaning power that soft washing has. We use biodegradable cleaning solutions that kill mold, algae, and bacteria and inhibit future growth. The result is a thorough, long-lasting clean that preserves your investment.
You invest time and money into making your property look stunning by adding exterior wood features. Contaminants like algae and mold weaken wood, but exterior wood cleaning extends its lifespan.
Proper care isn't a one-time thing—it's a commitment. To make this easier, we offer a quarterly soft wash maintenance program. This ensures that your fences, decks, and other features look their best season after season.
As a family- and veteran-owned business, we bring a unique blend of quality and dedication to every job in Charleston, South Carolina. When you choose us, we'll turn back the clock on your exterior wood features and restore them. Contact us today for exterior wood cleaning. We can't wait to show you just how beautiful your exterior wood can be.