Soft washing is the beneficial alternative to pressure washing your home.
Pressure washing can remove dirt, grime, and microbial growth (mold, mildew, bacteria, algae, etc.) from your home or business' surfaces, but only for a little while. Since pressure washing doesn't remove the root cause of the problem, the microbial growth can come back faster than you'd like, requiring you to power wash these surfaces yet again.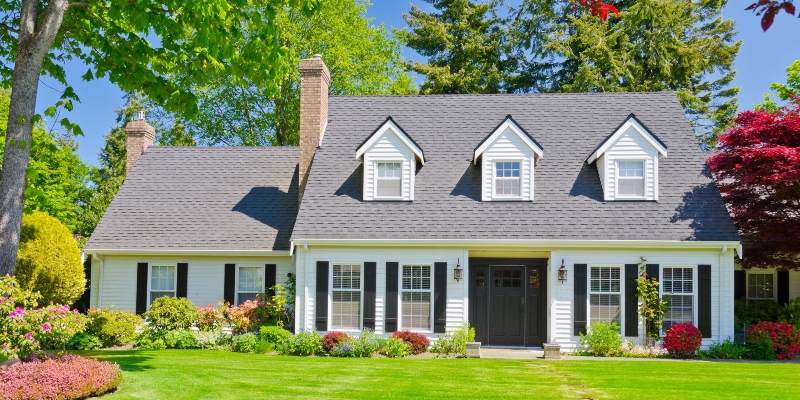 If you're tired of constantly power washing your home or business' surfaces and feeling like you're not getting the results you want, it's time to give Southpaw Softwash a try.
Southpaw Softwash's proprietary soft washing system and chemicals remove the microbes at their root, allowing our cleaning to last much longer than pressure washing alone.
Additionally, we truly soft wash surfaces with slightly more pressure than your standard garden hose, reducing chances of damage to your surfaces and additional maintenance.
Southpaw Softwash specializes in soft washing your exterior surfaces:
Building Exteriors – Unmatched results
Roofs – Get rid of black streaks and get more life out of your shingles, or restore your metal roof's beauty and shine. For any roofing surface, we've got you!
Sidewalks, Driveways, and Patios – No streaking or damage to your concrete
Gutters, Eves, and Facia – Remove dirt, grime, microbes, spider webs, and more
Wood Decks and Fencing – No etching of your wood and easy on the paint. Make it shine!

Our trained and fully insured technicians are background checked and certified by The Seal – you'll know who is on your property. We are trained to protect your Charleston, South Carolina property – we are pet and plant friendly. We will show up on time, ready to help restore your property back to its original beauty. To get a free estimate and learn more about us and our soft washing system, contact us today. Be sure to ask about our quarterly softwash maintenance program!
Similar Service We Offer: