Commercial roof washing is a valuable investment in the condition and appearance of your facility.
Commercial facility owners and managers are well aware of the importance of the roof on their structures. Without a functional roof, the interior space would be at constant risk of moisture damage and harsh climate exposures, as well as pest and wildlife infestations. The roof also plays a role in the overall visual appeal of the building from the outside. When yours starts to look a little worse for wear, you may notice dirt stains and dark patches. Beyond the visual impact of a buildup of contaminants, stains, and grime can shorten the lifespan of the materials used to construct a roof.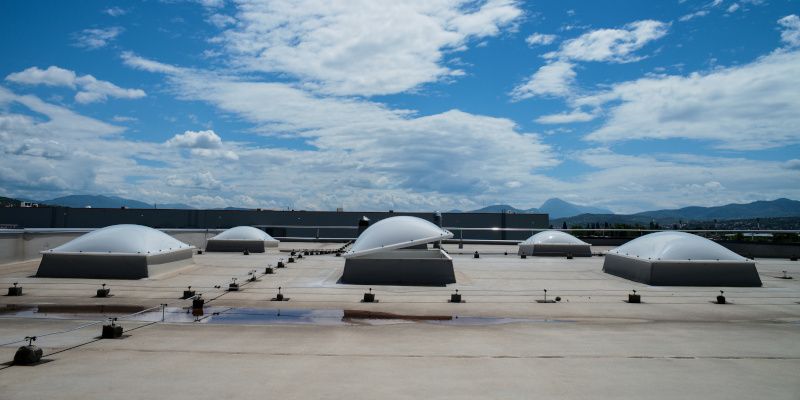 Commercial roof washing is a valuable investment to make in the condition and appearance of your facility. However, it's important to note that not all cleaning methods are equal in their ability to safely target and eliminate contaminants. Some companies offer pressure washing, but this generally is not safe for use on most roofing materials. Too much pressure can blast away the delicate roofing material, leaving your structure exposed to harsh conditions.
Instead of taking a risk, allow our team at Southpaw Softwash to take care of your structure. Our commercial roof washing services are performed by skilled and experienced technicians who have undergone extensive training in the softwash method. This highly effective cleaning option is completely safe for use on all roofing materials, and its results last longer than other options, making it the top choice among commercial facility owners. Contact us to request an estimate for commercial roof washing or learn more about our services, which are available in the Charleston, South Carolina area.