Keep the exterior of your building just as clean as the interior with our maintenance contracts.
You likely clean the interior of your building regularly to maintain a comfortable and clean working environment. We at Southpaw Softwash believe that such high cleaning standards should be held for the exterior of your building as well, but we know that can also require a lot of time and effort. It also may involve reaching high places that you don't have the training or equipment to reach safely. If you are in the Charleston, South Carolina area, you can leave the exterior cleaning to us, and we can perform such cleaning regularly with our maintenance contracts.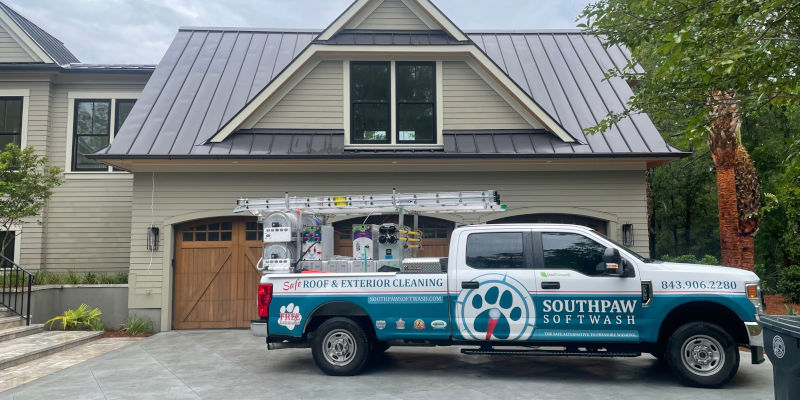 When you sign one of our maintenance contracts, you are signing up for the best possible cleaning results for your building. Instead of typical pressure washing, we use soft washing. That means we use a specialized cleaning solution paired with low water pressure to clean any exterior surfaces you need. This combination allows us to target and eliminate any mold, mildew, dirt, grime, algae, bacteria, or other contaminants without damaging your surfaces.
In addition to our quarterly softwash maintenance program, we also offer semi-annual maintenance programs for these services:
Gutter cleaning
Commercial building washing
Historical building washing
You can always trust us to leave you with only the best possible results for your building. Give us a call to discuss our maintenance contracts today.