Never worry about clogged gutters again when you sign up for our semi-annual gutter cleaning service.
Your gutter system's job is to divert water away from your home and prevent moisture damage, but if the gutters are full of gunk, they can't do their job. Investing in regular gutter cleaning services is an essential aspect of homeownership, but finding the right company to trust with this task can be challenging. If you live in or around the Charleston, South Carolina area, our team at Southpaw Softwash is here to provide the safe, effective gutter cleaning services you need to protect your home from water damage and keep your gutters functioning and looking great all year round.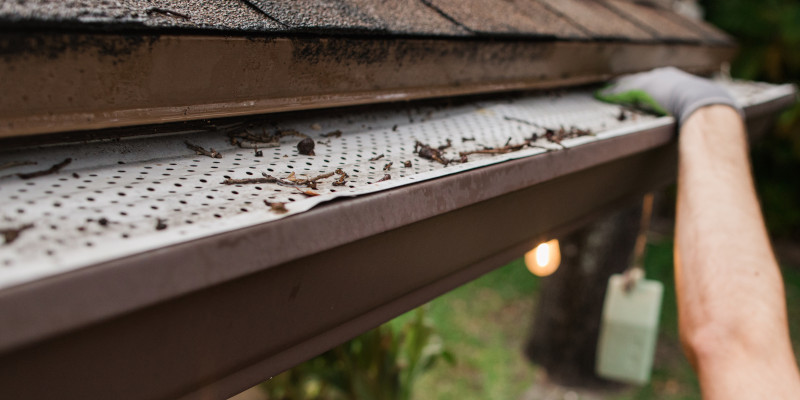 We take great pride in being a dependable, detail-oriented team that always has our customers' best interests in mind. Many companies will try to sell you on power washing for your gutters, but we know that the force of power washing can actually cause your gutters to wear out faster than they would normally. We use a method called soft washing, which not only provides better results than power washing, but also uses a fraction of the water and won't wear out your gutters.
Keeping up with gutter maintenance is easy when you trust our dedicated team. We offer a convenient semi-annual gutter cleaning maintenance program that takes the guesswork out of determining when you should call to schedule your next service. When you sign up, you'll be automatically scheduled for your next cleaning at the appropriate time, so you never have to worry about forgetting to clean the gutters again.
If you'd like to learn more about our gutter cleaning services or are interested in signing up for our semi-annual gutter cleaning plan, don't hesitate to contact our office.
Similar Services We Offer: